Add a video section to your storefront
To enable a video section on your storefront, navigate to the Sections tab in the theme editor and select Add section > Video.
Video settings
You can configure the settings to display video with playback controls or as auto-playing video without sound. Additional settings allow you to customize the look and feel of the section with height controls, optional text overlays and a call-to-action button.
This feature supports YouTube and Vimeo videos only.
Video with playback control
To allow customers control over playback, simply add a thumbnail image to the theme settings. This configuration is best suited for video with audio, such as informational or instructional videos.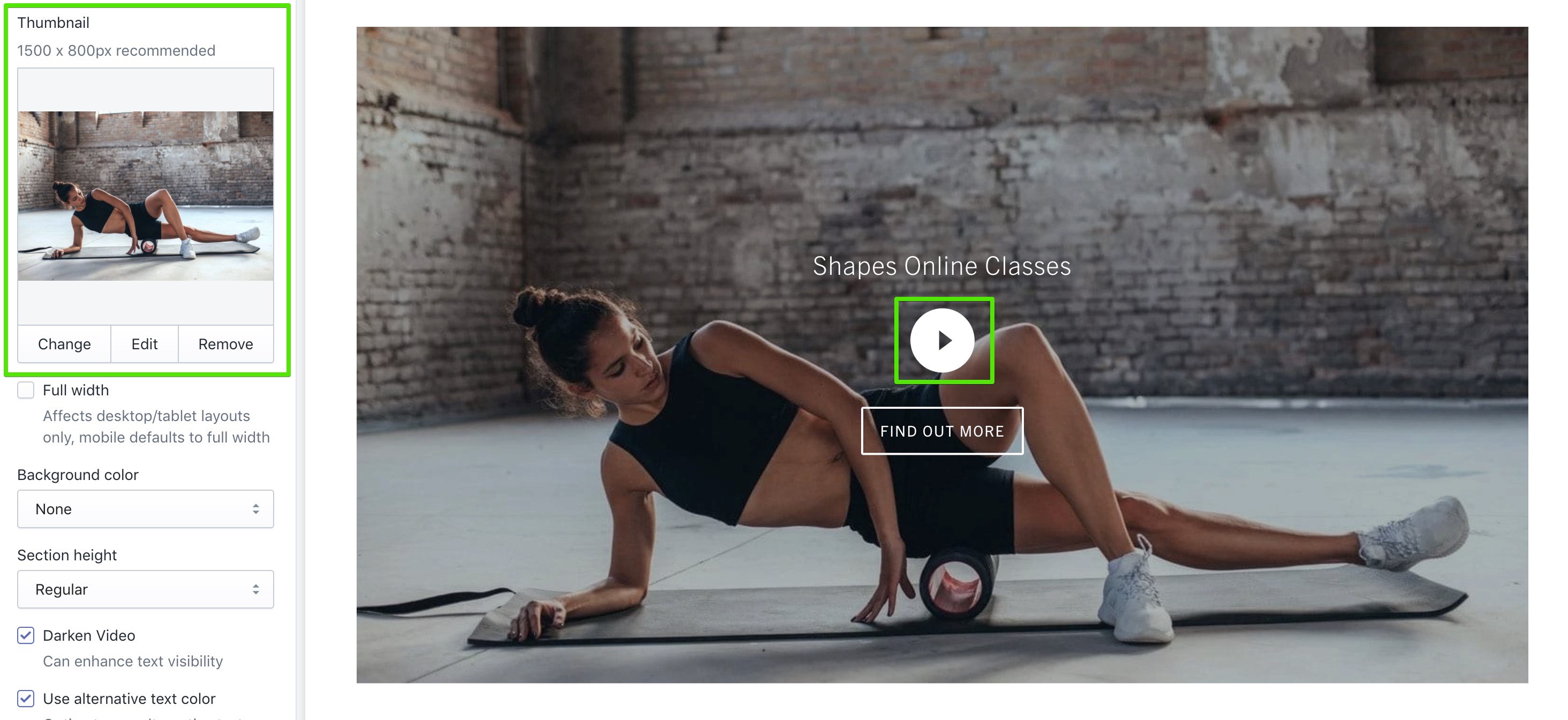 Please note - some of these controls may yield to the preferences and configurations of the customers' browser or device type.
Auto-playing video
Videos will play automatically without sound if a thumbnail image is not uploaded to the settings. This configuration is best suited for campaign videos that give a dynamic, editorial feel to your storefront.