Using page templates
Page templates can be applied to your store's pages to style the content created in Shopify's rich text editor. Templates can change the layout of pages, such as the position or width of the elements and can also append things like contact forms.
To change a page's template, go to store admin Online store > Pages and select a page that you would like edit. Scroll to the Template field and select an option from the drop-down menu and click Save.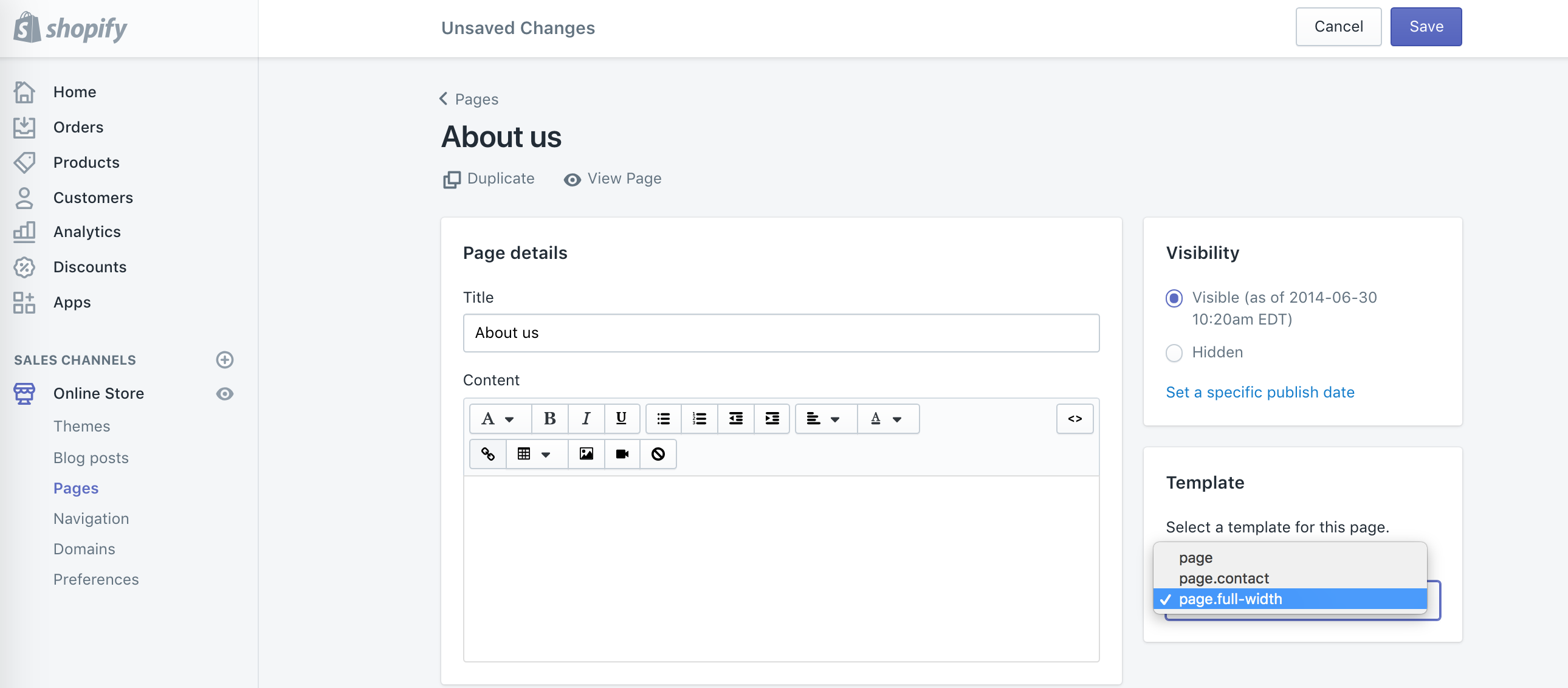 Contact page
You can create a contact page using the page.contact template. This will add a contact form to that particular page.
Further customization?
Currently page designs are limited to the functionality of Shopify's rich text editor. If you have an understanding of basic HTML and CSS, you can add in custom content using the html editor.
Alternatively you could try a page builder app. See our recommended apps.