Instagram feed deprecation
As of March 2nd, 2020, the Instagram platform will be deprecating its API.
This will mean that the Instagram feed displayed on stores will no longer display images in the way it is currently set up.
All stores running themes with Instagram feed sections will be affected by this and Shopify has required that theme developers remove these features from all themes by February 14th, 2020. From this date onwards, all future releases will not include an Instagram feed.
For older versions with an Instagram feed section, this may be visible but no longer functional as of the deprecation date.
To prevent having an empty Instagram feed on this section of your storefront, you should delete the section on any pages it appears within your theme by following these steps:
Step 1: In your Admin, navigate to Online Store > Customize.
Step 2: Locate the Instagram section within the Theme Editor.
Step 3: Remove the Instagram section where it appears on all pages.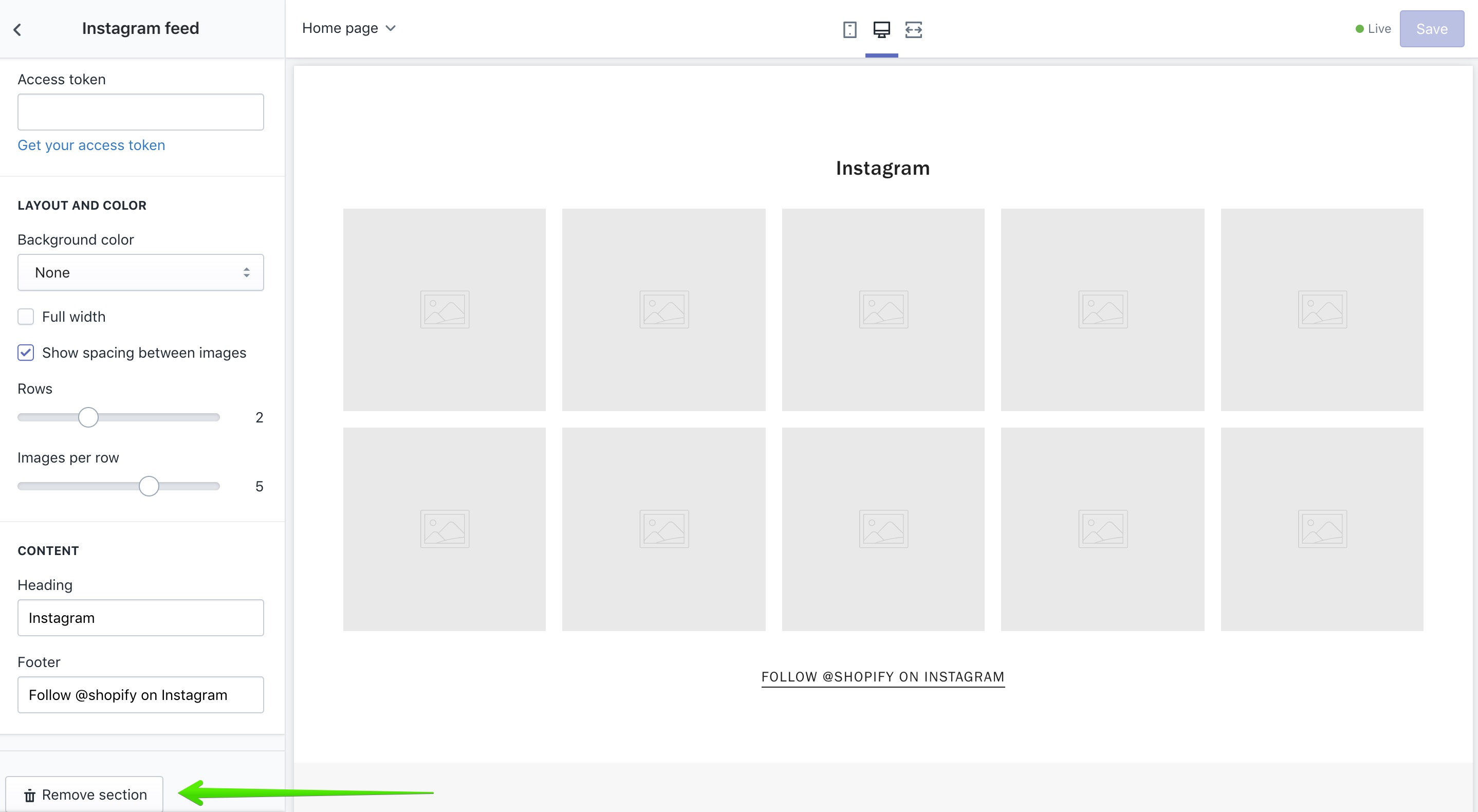 Instagram Feed vs Instagram Sales Channel
This deprecation of Instagram's API will only impact the Instagram feed which has been added to your store through the Theme Editor and does not affect any of your sales channels like the Instagram Channel.
If you'd still like to display an Instagram feed on your online store, you can do so by using a third-party app. Shopify has compiled a collection of recommended apps that perform this function in their works with instagram collection.
At this stage, we're unable to guarantee that the apps will integrate with the most recent version of our themes. Any conflicts with the added app and your theme would need to be resolved by the app developers. We're more than happy to answer any questions the app developer may have regarding integration, so please feel free to loop us into the conversation and we can chat directly with them.
For more info, please read over our guide on using apps with themes.