Partners for customizations
We want to see you get the most from our themes and understand you may need to tailor themes out-of-the-box to suit your specific needs.
For theme tweaks and custom development outside the scope of our theme support we recommend the following:
Shopify's Expert Marketplace
Shopify Experts can help hire the help you need to successfully launch online. Their matching system pairs you with vetted specialists who have the skills and experience to fit your business needs and budget.
Storetasker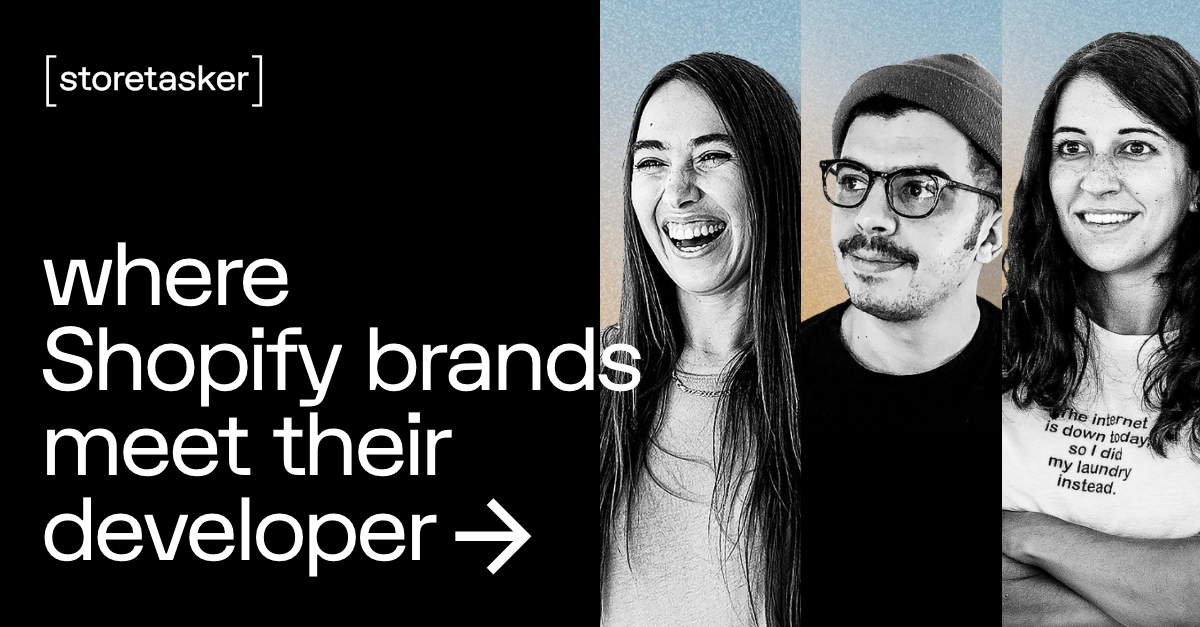 Storetasker connects you directly with Shopify Experts for theme customizations including general additions to functionality, theme updates, third-party app configuration and more.
Carson

Carson are vetted Shopify experts are available on-demand fo theme tweaks and small jobs with a quick turnaround.