Add collection page promotions
Compatibility
Custom product label functionality is available the following themes:
Beyond - versions 1.0.0 and up
Blockshop - versions 7.0.0 and up
Maker - versions 6.0.0 and up
Emerge - versions 4.0.0 and up
Promotional blocks can be added into Collection page grids to promote sales, collections, product information and more.
To add a collection promotion, navigate to the collection page settings, under Collection grid > Add promotion:

Use the settings to configure the position, size and style of individual promotions:
Example 01: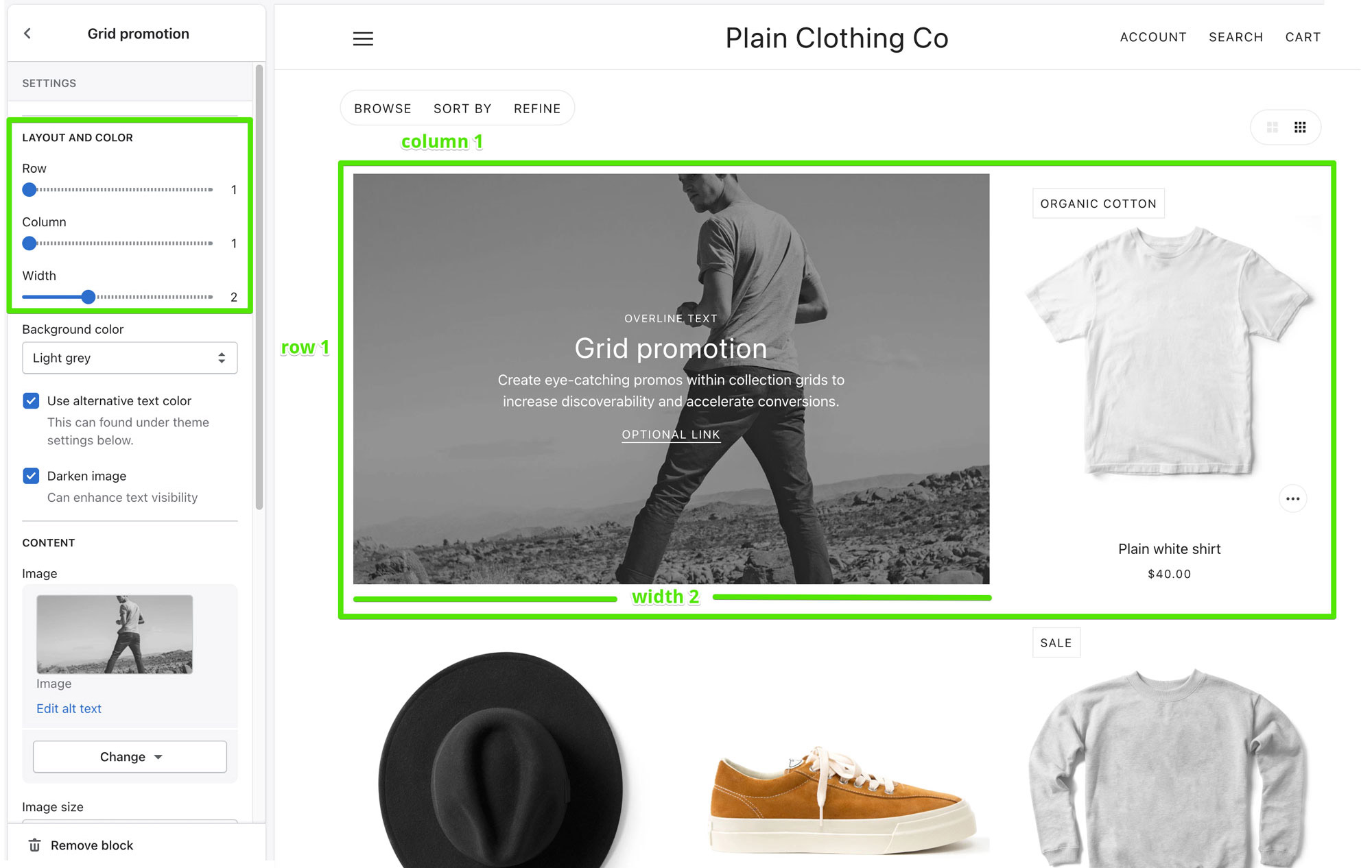 Example 02: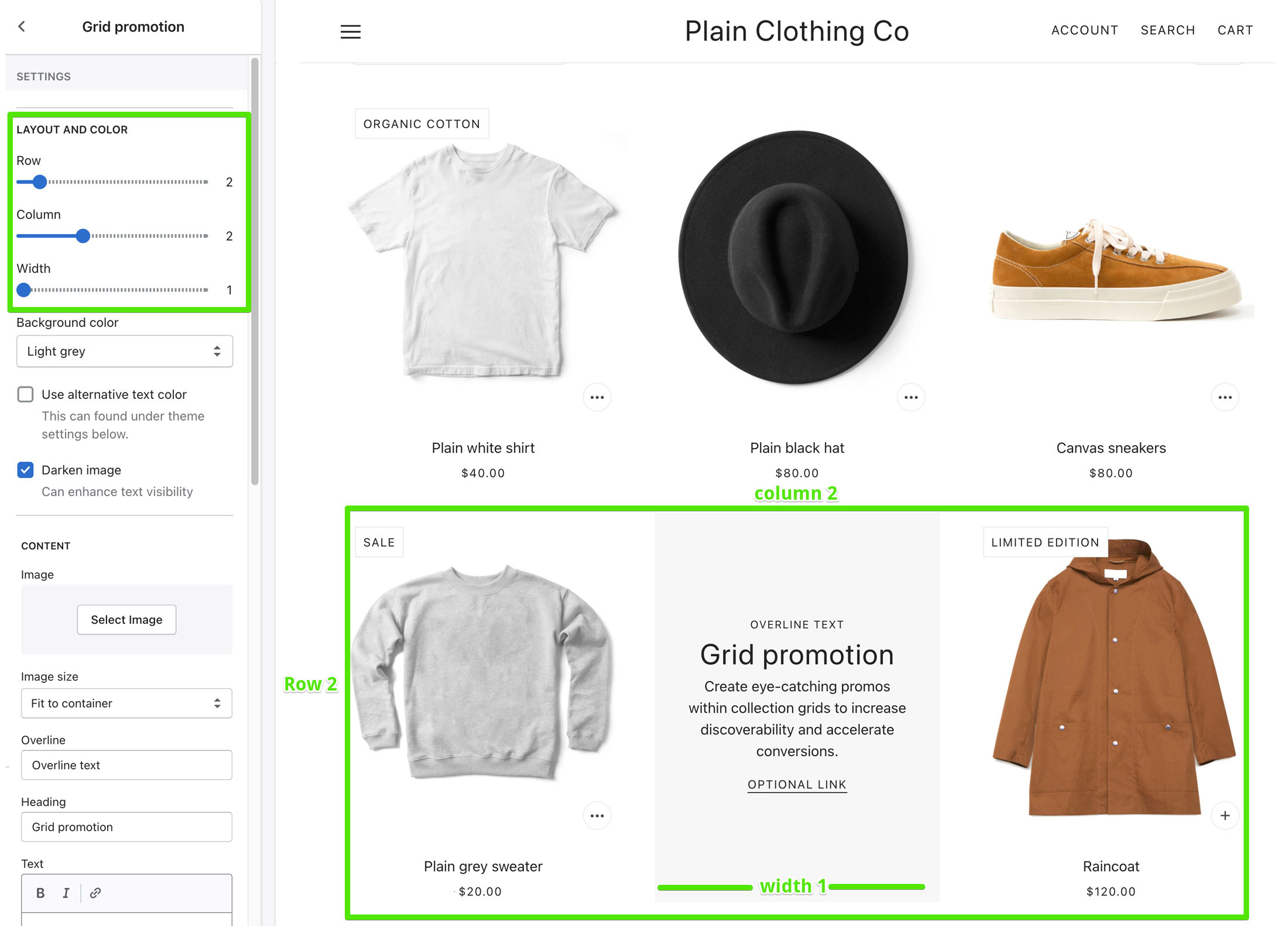 Promotions that are too wide for the product grid
Be sure that promotions have enough space to render inside the product grid. For example, a promotion inside a grid that is two columns wide should have a maximum width of two. Although the promotion will render correctly if the width is wider than the space available, it could effect pagination.