Configuring product labels
Compatibility
Custom product label functionality is available the following themes:
Beyond - versions 1.0.0 and up
Blockshop - versions 7.0.0 and up
Maker - versions 6.0.0 and up
Emerge - versions 4.0.0 and up
Product labels can be configured to display a product's status (new, sale, out of stock items) from the collection grid.
Additionally, featured labels allow you to add custom product information such as 'Organic cotton' or 'Limited edition' using tags.
Product Labels can configured in the product label section in Theme settings > Product grid.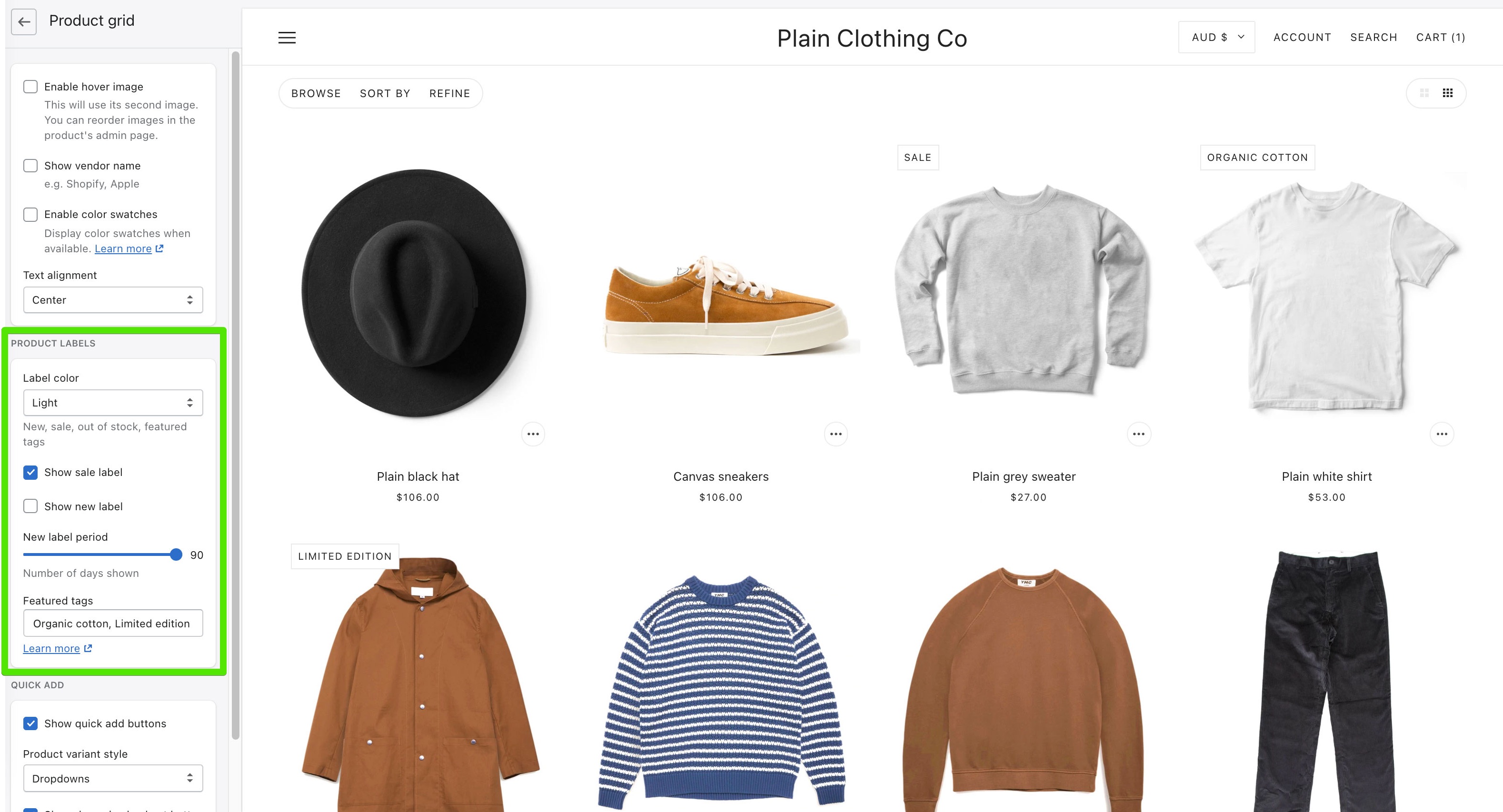 To display a featured label, add a tag to a product in the admin, then reference the tag in the featured labels field, separating multiple tags by commas.