Working with fonts, colors and preset styles
Use a theme preset to save time
Theme presets contain pre-configured theme colors and typography to save you time designing. To change the theme preset, go to the Theme settings tab and click Change theme style.
Typography
All Shopify themes contain the same typefaces available to use for free on your store.
The complete list of fonts available available are listed on Shopify's font library.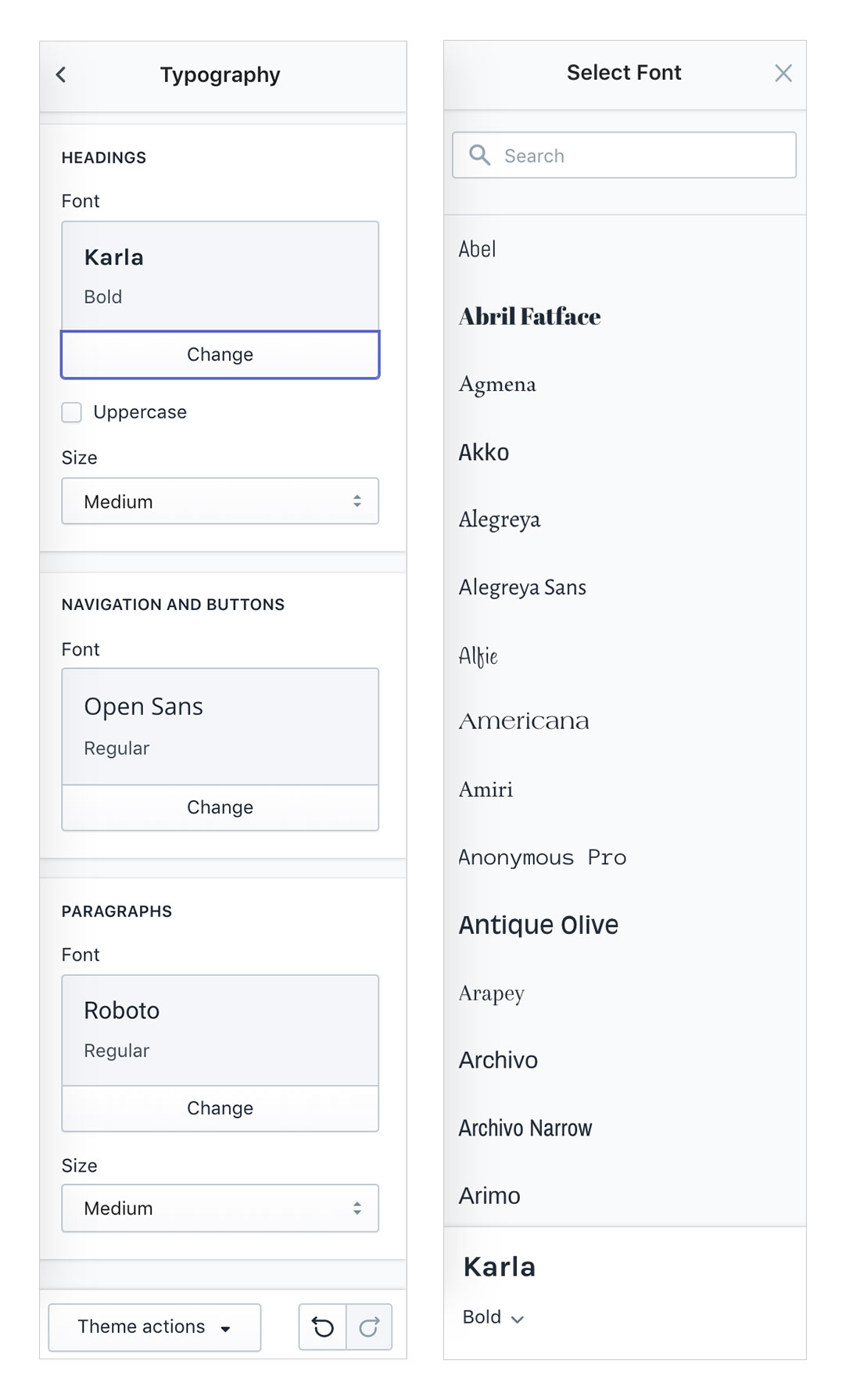 Colors
Universal color settings can be found in the Theme settings > Colors tab.
Accent color
Setting an Accent color is great for creating visual contrast while maintaining consistency when adding colors to sections.
Once the color is set, it can be referenced in a sections color dropdown selector with the other default colors.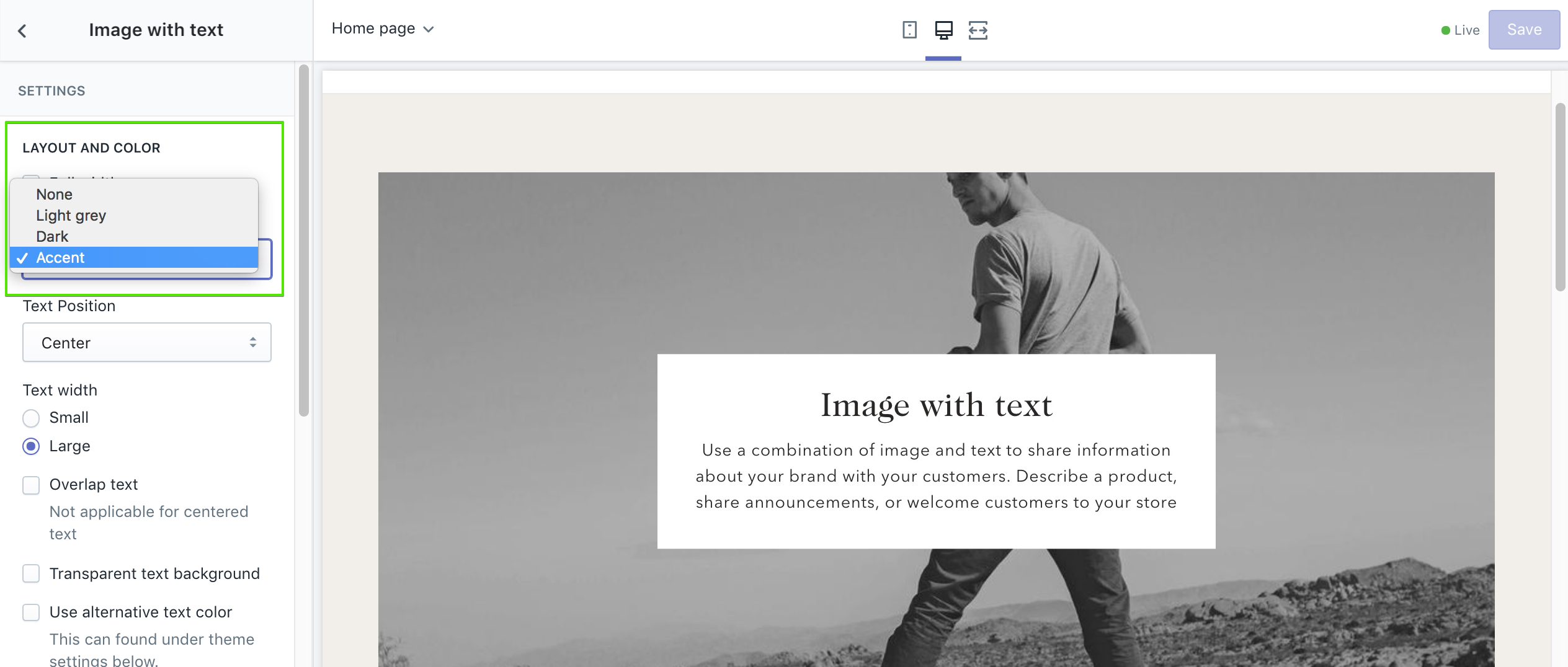 Tip — Create rhythm and balance with accent colors
The use of repeated visual elements is a design technique to create contrast while maintaining a consistent visual experience.
Below shows an example of alternating rhythm with sections using a 1-2-1-2-1-2 pattern for background colors.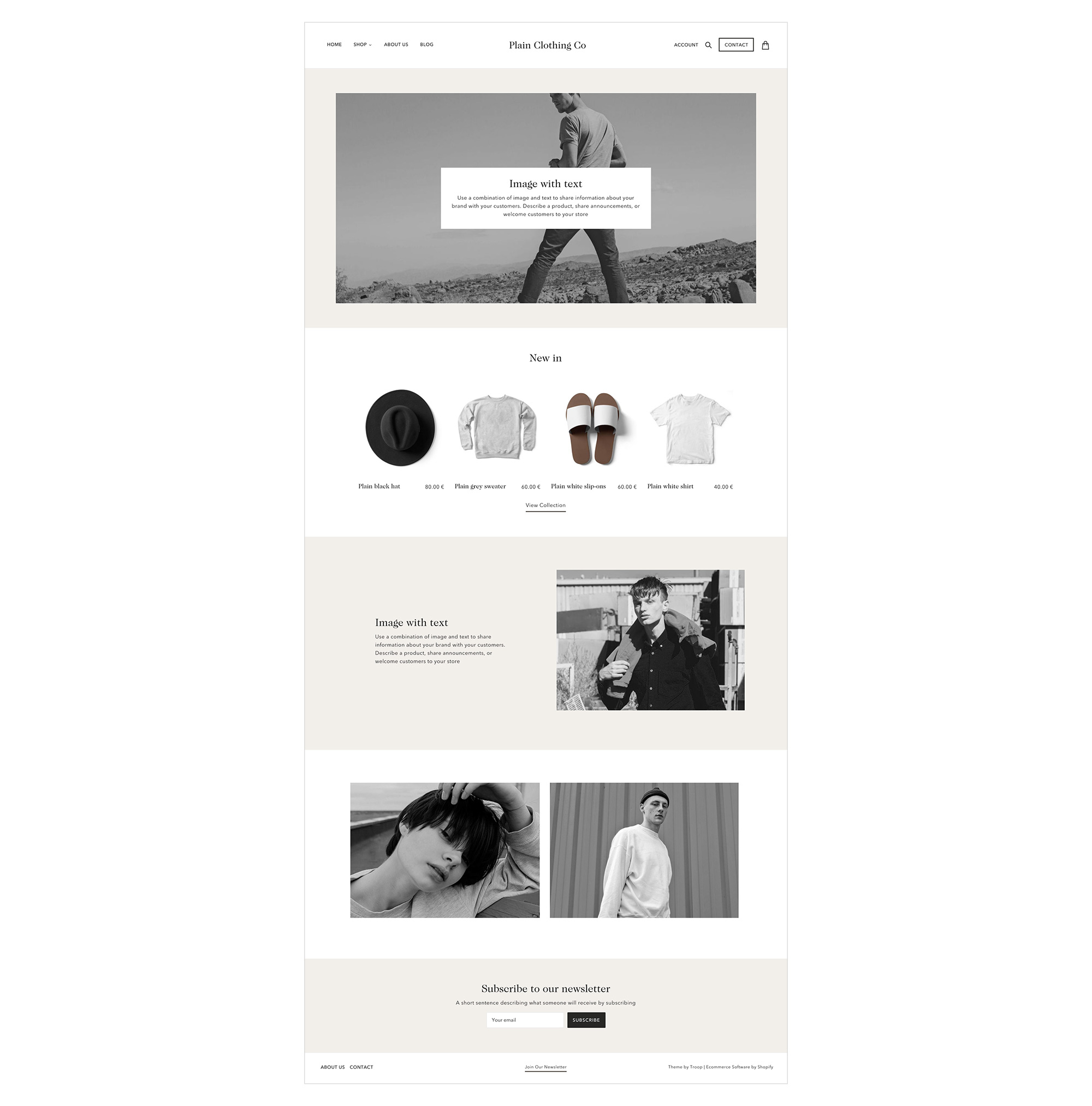 Alternative text color
In the theme settings you can set an Alternative text color that can be referenced in individual section settings. In most cases a lighter color works best to contrast darker imagery.